Getting to know Schwarze street sweepers 👷🏼‍♂️
Regenerative air? Pure vacuum? Mechanical? There are so many designs on the market today built for a particular purpose and job. Schwarze sweepers have been designed and improved based on your input, experience and application. With a sweeper for every job, here are some key factors on just a few units within the lineup to aid in your decision-making.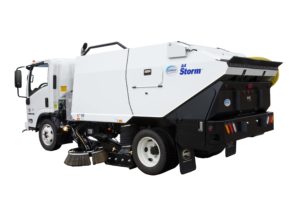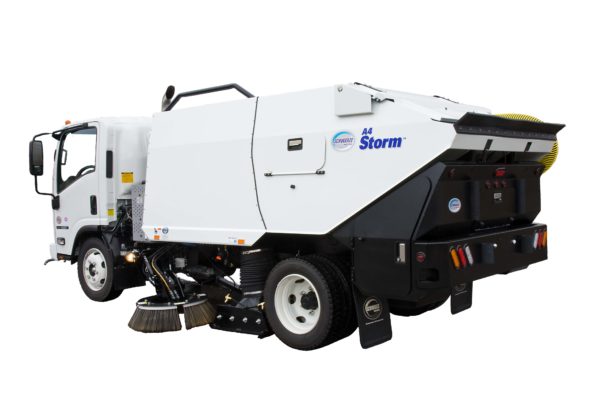 The non-CDL, highly maneuverable A4 Storm  is a regenerative sweeper meets or exceeds all similar competitor models in the major performance categories including dump height, water capacity, broom size, sweep width, ergonomics and, above all, sweeping performance. This unit has a hopper capacity of 4.5 cubic yards.
The M6 Avalanche has the Schwarze® Easy Change Conveyor System makes it a breeze to repair or replace a conveyor. Or go from a squeegee type to a belt type conveyor on the same machine. The free float, impact resistant, drag shoes take lateral impact from milling cuts, manhole covers and curbs and flexes back into place. This unit is popular at road construction sites and the first unit out on the roads for early spring cleanup.
The highly anticipated HyperVac pure vacuum street sweeper features the ability to remove fines from gutters and pervious pavement while overcoming some of the typical pure vacuum sweeper drawbacks such as noise, dust emissions and poor transfer broom performance. The most radical departure from the traditional vacuum sweeper is the patent pending vertical digger broom transfer array. This an entirely new material transfer system and dust separation that reduces the release of contaminant air typically seen in pure vacuum sweepers.
The largest of the fleet, the A9 Monsoon has a 9.6 cubic yard hopper, the largest in the industry. Much like the other sweepers in this lineup, the large flow area saw tooth drop-down screens allow debris capacity all the way to the screens without plugging. More capacity means less frequent dumping. Want to see the A9 Monsoon in person? Contact us today for an onsite demonstration or visit our Hopkinton, New Hampshire location.